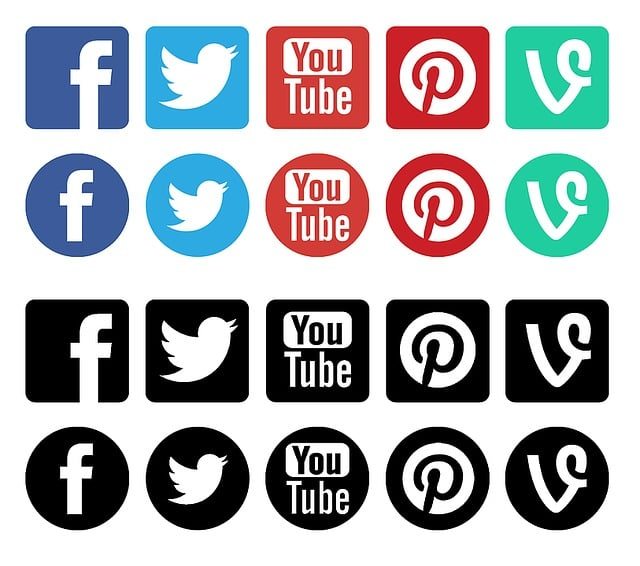 Dive Into The World Of Social Spot with Spotsocials.com
A "social spot" is new and alive in a world of technology and internet engagement. Imagine a place where community thrives and authentic relationships and discussions flourish. Individuals may exchange experiences, hobbies, and passions there. A social spot is a bustling area where users can make actual contacts and build relationships that transcend the digital environment.
Social spaces are places to form deeper ties than just acquaintances. It fulfills the human desire for community and connectedness by enabling users to discover new places, meet new people, and enhance their lives via shared experiences. A social location fosters friendship, cooperation, and community by providing everybody with a warm, inviting environment.
What Makes Social Spot Unique?
Let's concentrate on Social Spot, a new platform finding its place in social networking. What sets it apart from other social networks? It's a beautiful mix of neighborhood warmth and digital platform reach. It marks a change from impersonal online interactions to deeper, more authentic ties.
Spotsocials.com is more than simply a platform—it's a place where individuals can discover their tribe and be themselves without judgment. It creates a feeling of community where users may locate others who share their interests and hobbies. Many elements allow people to explore, share, and interact naturally and fulfillingly.
We offer an exciting experience with its user-friendly layout and dynamic community. This invention ushers in a new age of honest, friendly, and inclusive social contact.
How to use Spotsocials.com
Homepage: Your Connectivity Gateway
Oh, the thrill of entering a new world complete with possibilities! That's how Spotsocials.com's homepage feels. Imagine it as your entryway to a friendly, vibrant, and authentic community. Every click unlocks a world of human connections and joy.
The site is well crafted to guide people to essential interactions. It's more than a digital space—a vast experience in social locations with a straightforward structure that invites you to explore. Users are presented with a variety of fascinating and easy-to-use features.
With a splash of appealing colors and user-friendly functions, the site is your starting point to build connections based on genuine emotions and shared interests. It's the start of your adventure to find a community that feels like home and where you belong.
Account Creation: Your Social Spot Passport
Take another step. A Spotsocials.com account is like a golden ticket, a passport to the best of networking. It's easy and lets you join a vibrant community that values authentic connections.
Account creation is easy, with help at each stage to make new members feel welcome. More than simply filling in facts, it's about creating a profile that represents your genuine self, a canvas for your hobbies, interests, and quirks!
Once in, there are several opportunities. It encourages you to be yourself and form connections based on respect and shared experiences. So, create a profile that will guide you through Spotsocials.com's buzzing world, where every link is a chance to make lifelong relationships.
Walking Through Features
Now comes the most exciting part—dive into Social spot's ocean of features. It feels like entering a playground where every element provides a new experience, an intuitive and exciting way to explore, interact, and participate.
It feels like walking through a lush garden, where each element flowers with chances to interact, share, and expand your social experience. From vibrant groups to interactive forums, personalized feeds, and intriguing events, every area of this platform guarantees an enriching and engaging experience.
Fear not, as the tour will bring you to meaningful conversations and genuine relationships step-by-step. You may form ties beyond the digital interface and learn, develop, and evolve in a society where every feature is a gateway to a fuller, more meaningful social experience.
Involving in the Social Spot Community
Building Connections: Beyond Friends
Oh boy, were you treated! In Spotsocials.com's core, developing friendships is different. Not only are you adding pals to a virtual list, but you're also creating ties that might be as deep and gratifying as any friendship.
Imagine a location where every connection is accurate, and you can connect with others who share your hobbies, eccentricities, and excitement for life. The dynamic center lets you laugh, exchange tales, and build lasting memories beyond the computer displays.
Oh, it goes beyond friendships. Mentorships and relationships are limitless. You may locate people who can mentor, motivate, and work with you on common interests and ambitions. So, make meaningful connections that benefit your life, not simply buddies.
Photos, videos, and more
A picture evokes a thousand words. Spotsocials is about sharing experiences, memories, and tales in frames and movies, not just images. Every upload is a chance to share a part of your life with a community that values shared experiences.
Imagine a platform where your tales are devoured by an enthusiastic audience willing to go with you visually. Every moment is embraced and celebrated here, from little pleasures to grand festivities.
But it's more than sharing—it's about sharing experiences, celebrating others' joys, and being part of a community that values genuine relationships. It's about making a digital scrapbook that captures your experiences and a community's pleasure, laughter, and emotions.
Communities: Find Your Niche
The real fun starts now! Social Spot has several dynamic groups and communities where you may discover your specialty. Whether you appreciate cuisine, travel, or tech, you may find like-minded people.
Imagine becoming part of groups that share your interests, where discussions flow effortlessly, and ideas are appreciated. It promotes development, information sharing, and pleasant arguments to spice up digital contact.
Maximising Spotsocials.com Experience
Profile Customization: Be You Bingo!
You've entered an environment that supports your authentic, unique self. Creating a profile is like painting a colorful portrait of yourself. It's a place to express individuality, not simply a pretty profile photo or bio.
Your Spotsocials profile is your billboard. A place to show off your interests, abilities, and weird hobbies that make you distinct! It's a place to connect with people via everyday experiences and interests and celebrate authenticity.
So, customize your profile to represent yourself. Showcase your passions and goals and reveal your true self on screen. Being yourself is the most excellent approach to making significant relationships in a culture that values authenticity.
Privacy Settings: Your Security, Our Priority
Let's discuss privacy settings, a critical but frequently overlooked topic. We believe in internet safety at all times. Therefore, protecting your privacy is our top concern.
A sophisticated architecture puts you in control of the privacy settings. We can control who may see your profile and establish interaction limits. You may freely participate with the certainty that your security is protected.
So explore the privacy options, adjust them to your comfort level, and ensure that we guarantee protection.
Maximising Spotsocials.com
The cherry on top! We have many tips and ideas to make your time on Spotsocials.com unforgettable. We'll help you navigate this platform's vivid landscapes and maximize its features.
Our tips & tricks section can help you maximize your platform experience, whether optimizing your profile to attract like-minded people or finding hidden treasures in the community. This useful toolset lets you traverse Social Spot's busy streets with ease and style.
Final Thoughts
In conclusion, Spotsocials is a thriving social hub where real connections are made, and vibrant communities grow. We are more than a platform as you traverse its user-friendly interfaces, create a profile that sings your song, and immerse yourself in communities that match your spirit. A world where security and freedom coexist, authenticity is valued, and every connection contributes to a healthy digital society. Now, why wait? Explore, dive in, and start your social adventure at the best place. Social Spot offers a great experience of connectedness, friendship, and authentic human interactions.